Creating a secure password for your FNU account is vital to ensuring security.
To update your password, please log into the FNU Portal
Then choose the Profile link at the top of the page.

On your Profile, look for the link to Update Password.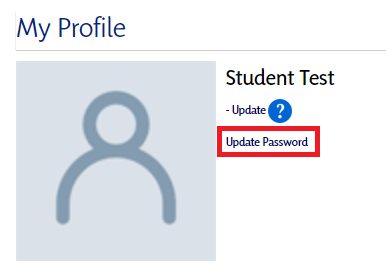 After clicking Update Password, you will be prompted to enter a new password and confirm. After entering your new password, click Save.

Your new password must be at least 12 characters long containing at least 1 uppercase, 1 lowercase, 1 number and 1 Symbol (_.!@$*=-?&%#).

Your new password must not match any of your previous 3 Passwords.

Your new password must not contain parts of the your full name that exceed two consecutive characters
Also, we recommend not using the same password for FNU that you use for other systems. This can help prevent attackers, who gain access to compromised accounts, from accessing your other accounts if one is compromised.
If you have any questions or need assistance with this, please contact FNU IT at 859-251-4545 or via email at support@frontier.edu.
Thanks!!