If you're experiencing some difficulty accessing certain parts of your class, this could be helpful to you. Below, I'll show you how to add your Frontier.edu account to Google Chrome.
1. Click on the Profile icon in the top right of Chrome, next to the three vertical dots, then select Add.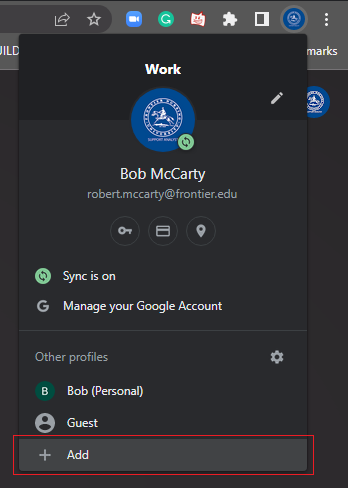 2. On the next window, click Sign In.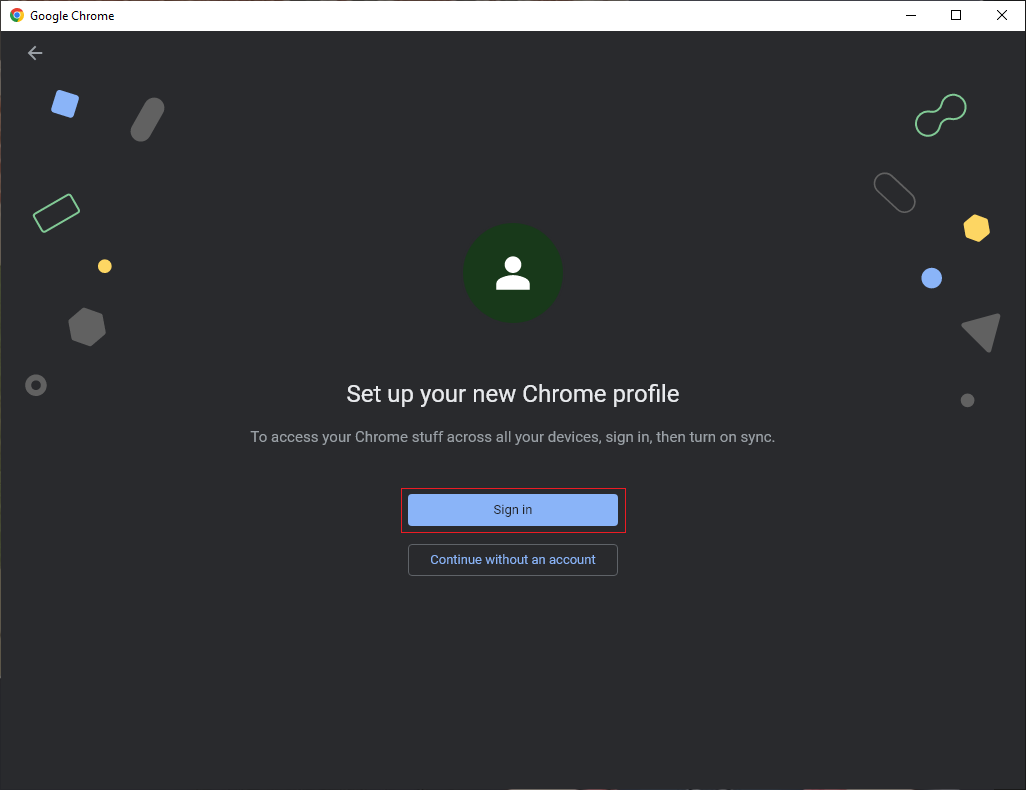 3. On the next screen, enter your FNU email. This will open the OneLogin sign-in window where you will enter your FNU email again, followed by your FNU password, and finally your MFA (Google Authenticator or SMS).
4. Once you've signed in, Chrome will ask you to verify that the account is yours. Click Continue.
On the next screen, you may see a pop-up saying "Welcome to your new profile". Please click Continue here as well, as Chrome needs the permissions to save your FNU account bookmarks and browsing data in the cloud. (This is required)
One more screen will pop up saying "Turn on sync?". Please click Yes, I'm in. (This is required)
This will finalize your FNU Profile in Chrome. From here you should be able to access forms or videos that were previously not loading or working for you in your courses.
In some cases you will also have to clear out the cookies and cache for this to take effect, a guide on how to do that can be found here; Clear Cookies and Cache in Google Chrome.
For any other issues or questions, please contact IT by phone at (859) 251-4545 or by email at support@frontier.edu.